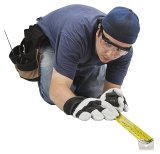 ---
Top Reasons to List Your Company with TopServicePros.com
---
Internet advertising is becoming the leading source of information!
As the world becomes more and more "wired" (or wireless as the case may be) consumers are increasingly going first to the internet to find the answers to their questions. When the question is "Where can I find a great cleaning service?" (or painter, or plumber, or contractor, etc.) you want to be sure they can find your company. It is not uncommon for your customers to look first to Google before they look to the yellow pages! Let us help drive them to your business.
The best way to drive customers to your service!
Because we are building a community of thousands of service pros we have higher rankings in the search engines (Google, Yahoo!, MSN, etc.) This means more homeowners finding their way to our site and therefore more chances for them to find your business. A standalone company website will have a much harder time gaining top placement on the search engine listings. We utilize the latest search engine optimization (SEO) techniques to ensure traffic to our site. You found us didn't you!
Targeted, qualified, and profitable leads!
Homeowners who contact you through our service have selected you because they like what they have learned from your listing information. They found your listing because they are located within your specified working radius. Thus they are coming to you to obtain your service and they are located very close by.
The easiest way to get on the web with custom and dynamic content!
You will find no easier way to make your company webpage. You do not need know any web programming (no html, javascript, php, asp, xml, sql, ...) or even any publishing software (frontpage, dreamweaver, ...). We take care of all of that for you. All you need to do is fill in a few simple forms and your webpage is instantly live.
Use our website to complement yours!
Having your own company website is an excellent idea and we encourage you to link to your website from within your TopServicePros listing. Your company website gives you the opportunity to display as much information as you like and in whatever format you like. Utilizing our service can help increase traffic to your company website. Think of TopServicePros as the online "Shopping Mall" which shows consumers your listing, your "storefront" if you will, and directs them to your company website (your "store").
The most inexpensive way to get your business on the web!
We charge a tiny fraction of the thousands of dollars that webpage design companies would charge to implement simple static pages. We charge a flat-rate for the service so you don't have to incur hundreds of dollars in "lead fees" for leads that most often do not pan out.
Much cheaper than traditional advertising methods!
You can have your own custom and dynamic web page for less than the cost of the most basic listing in your local yellow pages or newspaper classified ads. That means the difference between two lines of address / phone number versus a full page or two of high quality advertising information. Have you ever priced a half or full page ad in your yellow pages?
Excellent return on investment!
For most businesses just landing a single job from a referral from this site will return the cost of the service. Land 10 jobs an you have a 1000% ROI.
It's risk free!
If at anytime you wish to cancel the service you will be refunded the entire unused portion of your subscription cost. So you have nothing to lose by trying the service.
What are you waiting for?
Need more information?
Be sure to check out the following links: