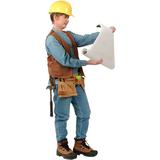 ---
TopServicePros.com Terms and Conditions
PLEASE READ THESE TERMS AND CONDITIONS CAREFULLY
---
We do not charge homeowners to access TopServicePros.com. However, this site is only to be used by a homeowner, and any use by a person or entity for any purpose other than the research and subsequent use of an advertiser's services is strictly prohibited. By visiting this site, you are subject to the following terms and conditions:
TERMS AND CONDITIONS
Effective Date: January 1, 2006

By accessing or otherwise using this site, you agree to be bound contractually by these Terms of Use.

[Click here] for a listing of material changes to this Agreement and their effective dates.
Terms and Conditions of Using TopServicePros.com
1) Parties: The parties to this Agreement are you, and the owner and operator of this web site: Top Service Pros, Inc. ("TSP"). All references to "we", "us", "this web site" or "this site" shall be construed to mean TSP.
2) Modification of Agreement: We reserve the right to modify this Agreement at any time, and without prior notice, by posting an amended Agreement that is always accessible through the "Terms and Conditions" link on this site's home page. Your continued use of this site indicates your acceptance of the amended Agreement. You should check this Agreement through this link periodically for modifications by clicking on the link provided near the top of the Agreement for a listing of material changes and their effective dates.
3) Personal use: The site must not be used for any reason other than to view or make legitimate inquiries to an advertiser regarding your interest in particular services offered.
4) Participation In Promotions Of Advertisers: You may enter into correspondence with or participate in promotions of advertisers promoting their products, services or content on this site ("Advertisers"). Any such correspondence or participation, including the delivery of and the payment for products, services or content, are solely between you and each Advertiser.
5) Downloading of information from the Web site: As a part of the advertiser inquiry process, for your own purposes and not for further distribution, you may download, display, or print one (1) copy of any portion of TopServicePros.com content. You may not modify the content in any way, and you must reproduce the TopServicePros.com copyright notice in the form ď © 2006 Top Service Pros, Inc. - All Rights reserved ď as displayed on the relevant page(s) that you might download or wish to copy.
6) Unauthorized use: Unless otherwise provided within these Terms, or unless specific applicable law requires TopServicePros.com to allow you to do so, you may not do any of the following without the prior written consent of TopServicePros.com:
Copy, reproduce, upload, post, display, republish, distribute, transmit, any part of the Content in any form whatsoever
Reproduce our content on your Web site using any device including, but not limited to, use of a frame or border environment around the Web site, or other framing technique to enclose any portion or aspect of the Web site, or mirror or replicate any portion of the Site;
Modify, translate into any language or computer language, or create derivative works from, any Content or any part of this Web site;
Reverse engineer any part of this Web site;
Sell, offer for sale, transfer, or license any portion of the Web site in any form to any third parties;
Use any robot, spider, other automatic device, or manual process to monitor, copy, or keep a database copy of the Content;
Use the Web site other than to make legitimate inquiries to TopServicePros.com advertisers;
Use the Web site to make any false, fraudulent or speculative reservation, or any reservation in anticipation of demand;
Post or transmit any unlawful, threatening, libelous, defamatory, obscene, indecent, inflammatory, pornographic or profane material or any material that could constitute or encourage conduct that would be considered a criminal offense, give rise to civil liability, or otherwise violate any law; or for any other purpose that is unlawful or prohibited by these Terms;
Use or access the Web site in any way that, in our reasonable judgment, adversely affects the performance or function of the Site, or any other computer systems or networks used by TopServicePros.com, or infringes on our copyright or the copyright of our advertisers;
Upload or transmit to the Web site or use any device, software or routine that contains viruses, Trojan horses, worms, time bombs, or other computer programming routines that may damage, interfere or attempt to interfere with, intercept, the normal operation of our Web site, or appropriate the Web site or any system, or take any action that imposes an unreasonable load on our computer equipment, or that infringes upon the rights of a third party;
Use any device, software, or routine that interferes, or attempts to interfere, with the normal operation of our site, or take any action that impose an unreasonable load on our equipment; or
Disguise the origin of the information transmitted through the Web site.
7) Links to This Site: TSP grants you a limited, revocable, and nonexclusive right to create a hyperlink to the home page of this site so long as the link does not portray TSP or its products or services in a false, misleading, derogatory, or offensive matter. You may not use the TSP logo, TSP trademark, or TSP's name or trademarks, or other proprietary graphic in the link without the prior written permission of TSP.
8) Links to Third Party Web Sites: TSP does not review or control third party Web sites that link to or from this site, is not responsible for their content, and does not represent that their content is accurate or appropriate. Your use of such third party site is on your own initiative and at your own risk and may be subject to the other sites' terms of use.
9) Posting To This Site: We will not treat information that you post to areas of this site that are viewable by others (for example, to a forum or chat-room) as confidential or proprietary. By posting information to this site, you agree that we may use that information without restriction. You may not post any infringing, threatening, defamatory, sexually graphic, inflammatory, profane, or other inappropriate material. We have no obligation to monitor posts to this site; however, we reserve the right to review such posts and to remove any material that, in our judgment, is not appropriate.
10) Defamation; Communications Decency Act Notice: This site is a provider of "interactive computer services" under the Communications Decency Act, 47 U.S.C. Section 230, and as such, our liability for defamation and other claims arising out of any postings to this site by third parties is limited as described therein. We are not responsible for content or any other information posted to this site by third parties. We neither warrant the accuracy of such postings nor, nor do we assume any legal obligation or liability in connection with such postings, including any responsibility or liability for investigating or verifying the accuracy of any content or any other information contained in such postings.
11) Monitoring: We reserve the right, but not the obligation, to monitor your access and use of this web site without notification to you. We may record or log your use in a manner as set out in our Privacy Policy that is accessible though the "Privacy Policy" link on this site's home page.
12) ECPA Notice: This web site treats email messages and other communications through this site as private. Exceptions are those permitted by law, included under the Electronic Communications Privacy Act of 1986, 18 U.S.C. Sections 2701-2711 (the "ECPA"). The ECPA permits our limited ability to intercept and/or disclose electronic messages, including, for example (i) as necessary to operate our system or to protect our rights or property, (ii) upon legal demand (court orders, warrants, subpoenas), or (iii) where we receive information inadvertently which appears to pertain to the commission of a crime. This site is not considered a "secure communications medium" under the ECPA.
13) USA Patriot Act Notice: The U.S. federal USA Patriot Act ("USA Patriot Act") provides generally for the operator of a communication host and law enforcement to be able to monitor any content, upon request of the operator. We anticipate fully complying with all our obligations, and availing ourselves of all our rights, under the USA Patriot Act.
14) Ownership: The material provided on this site is protected by law, including, but not limited to, United States copyright law and international treaties. The copyright in the content of this site is owned by TSP or others. Except for the limited rights granted above, all other rights are reserved. All trademarks are the property of their respective owners.
15) Copyright Infringement; The Digital Millennium Copyright Act Notice: This site is an Internet "service provider" under the Digital Millennium Copyright Act, 17 U.S.C. Section 512 ("DMCA"). As Required by the DMCA, this site maintains specific contact information provided below, including an e-mail address, for notifications of claimed infringement regarding materials posted to this site. All notices should be addressed to the contact person specified below (our agent for notice of claimed infringement):
Notification of Claimed Infringement
Top Service Pros, Inc.
3100 Pendleton Court
Hampton Cove, AL 35763
Agent's Name/Email Address:
Richard Thoms
Email: richard@TopServicePros.com
You may contact our agent for notice of claimed infringement specified above with complaints regarding allegedly infringing posted material and we will investigate those complaints. If the posted material is believed in good faith by us to violate any applicable law, we will remove or disable access to any such material, and we will notify the posting party that the material has been blocked or removed.
In notifying us of alleged copyright infringement, the DMCA requires that you include the following information: (i) description of the copyrighted work that is the subject of claimed infringement; (ii) description of the infringing material and information sufficient to permit us to locate the alleged material; (iii) contact information for you, including your address, telephone number and/or e-mail address; (iv) a statement by you that you have a good faith belief that the material in the manner complained of is not authorized by the copyright owner, or its agent, or by the operation of any law; (v) a statement by you, signed under penalty of perjury, that the information in the notification is accurate and that you have the authority to enforce the copyrights that are claimed to be infringed; and (vi) a physical or electronic signature of the copyright owner or a person authorized to act on the copyright owner's behalf. Failure to include all of the above-listed information may result in the delay of the processing of your complaint.
16) Arbitration: Except for actions to protect intellectual property rights and to enforce an arbitrator's decision hereunder, all disputes, controversies, or claims arising out of or relating to this Agreement or a breach thereof shall be submitted to and finally resolved by arbitration under the rules of the American Arbitration Association ("AAA") then in effect. There shall be one arbitrator, and such arbitrator shall be chosen by mutual agreement of the parties in accordance with AAA rules. The arbitration shall take place in San Jose, California, and may be conducted by telephone or online. The arbitrator shall apply the laws of the State of California, USA to all issues in dispute. The controversy or claim shall be arbitrated on an individual basis, and shall not be consolidated in any arbitration with any claim or controversy of any other party. The findings of the arbitrator shall be final and binding on the parties, and may be entered in any court of competent jurisdiction for enforcement. Enforcements of any award or judgment shall be governed by the United Nations Convention on the Recognition and Enforcement of Foreign Arbitral Awards. Should either party file an action contrary to this provision, the other party may recover attorney's fees and costs up to $1000.00.
17) Jurisdiction And Venue: The courts of Madison County in the State of Alabama, USA and the nearest U.S. District Court shall be the exclusive jurisdiction and venue for all legal proceedings that are not arbitrated under these Terms of Use.
18) Accuracy of Information and Disclaimer of Warranty: TSP has made every effort to present the content on this site accurately, but additions, deletions and changes may occur. Except as may be provided in any separate agreements originating from this site, products, services, and/or content on this site is provided "as is", and neither TSP nor its representatives make any representation or warranty with respect to such products, services, and/or content. EXCEPT AS MAY BE PROVIDED IN ANY SEPARATE WRITTEN AGREEMENT SIGNED BY THE PARTIES OR SEPARATE AGREEMENT ORIGINATING FROM THIS SITE, VE AND ITS REPRESENTATIVES SPECIFICALLY DISCLAIM, TO THE FULLEST EXTENT PERMITTED BY LAW, ANY AND ALL WARRANTIES, EXPRESS OR IMPLIED, RELATING TO THIS SITE OR PRODUCTS, SERVICES AND/OR CONTENT ACQUIRED FROM THIS SITE, INCLUDING BUT NOT LIMITED TO, IMPLIED WARRANTIES OF MERCHANTABILITY, COMPLETENESS, TIMELINESS, CORRECTNESS, NONINFRINGEMENT, OR FITNESS FOR ANY PARTICULAR PURPOSE.
19) Limitation of Liability: IN NO EVENT WILL TOPSERVICEPROS.COM OR TOP SERVICE PROS, INC. BE LIABLE FOR ANY DAMAGES, INCLUDING WITHOUT LIMITATION ANY INDIRECT, CONSEQUENTIAL, SPECIAL, INCIDENTAL, OR PUNITIVE DAMAGES ARISING OUT OF, BASED ON, OR RESULTING FROM THIS AGREEMENT OR YOUR USE OF THE SERVICE, EVEN IF TOPSERVICEPROS.COM OR TOP SERVICE PROS, INC. HAS BEEN ADVISED OF THE POSSIBLITY OF SUCH DAMAGES. THESE LIMITATIONS AND EXCLUSIONS APPLY WITHOUT REGARD TO WHETHER THE DAMAGES ARISE FROM (1) BREACH OF CONTRACT, (2) BREACH OF WARRANTY, (3) STRICT LIABILITY, (4) TORT, (5) NEGLIGENCE, OR (6) ANY OTHER CAUSE OF ACTION, TO THE EXTENT SUCH EXCLUSION AND LIMITATIONS ARE NOT PROHIBITED BY APPLICABLE LAW. IF YOU ARE DISSATISFIED WITH THE SERVICE, YOU DO NOT AGREE WITH ANY PART OF THIS AGREEMENT, OR HAVE ANY OTHER DISPUTE OR CLAIM WITH OR AGAINST TOP SERVICE PROS WITH RESPECT THIS AGREEMENT OR THE SERVICE, THEN YOUR SOLE AND EXCLUSIVE REMEDY IS TO DISCONTINUE USING THE SERVICE.
20) Release: YOU HEREBY AGREE TO RELEASE, REMISE AND FOREVER DISCHARGE TOPSERVICEPROS.COM, TOP SERVICE PROS, INC. AND ITS AFFILLIATES, PARTNERS, SERVICE PROVIDERS, VENDORS, AND CONTRCTORS AND EACH OF THEIR RESPECTIVE AGENTS, DIRECTORS, OFFICERS, EMPLOYEES, AND ALL OTHER RELATED PERSONS OR ENTITIES FROM ANY AND ALL MANNER OF RIGHTS, CLAIMS, COMPLAINTS, DEMANDS, CAUSES OF ACTION, PROCEEDINGS, LIABLITIES, OBLIGATIONS, LEGAL FEES, COSTS, AND DISBURSEMENTS OF ANY NATURE WHATSOEVER, WHETHER KNOWN OR UNKNOWN, WHICH NOW OR HEREAFTER ARISE FROM, RELATE TO, OR ARE CONNECTED WITH YOUR USE OF THE SERVICE.
Terms and Conditions of Advertising on TopServicePros.com
1) Layout and copy
1.1 TSP reserves the right to determine the final design, layout and functionality of this web site which is subject to change from time to time without notice.
1.2 We reserve the right to edit copy or amend the layouts or photographs supplied, in order to create a more uniform and pleasant advertising environment for our visitors.
1.3 We reserve the right, at our discretion, to amend and edit copy entered into the online database by advertisers. All copy edits submitted by advertisers are subject to our review and approval in our sole opinion.
1.4 Notwithstanding our right to edit and amend copy and photographs, we accept and hold no liability for any loss or damage resulting from the design or positioning of the advertisers or changes made to the photographs and copy submitted by the advertiser or edited by our staff.
2) Accuracy
2.1 All listings on this web site, as submitted by the advertiser and amended from time to time by our staff, are the responsibility of the advertiser, and we specifically disclaim any and all liability arising from the alleged accuracy of the listings, or any alleged breaches of contract on an advertiser's part. By accepting these Terms and Conditions and paying to list on this web site, you agree to indemnify and hold TSP and its affiliates harmless against all costs, expenses and losses arising out of a claim relating to the content of an advertisement.
2.2 Advertisers are solely responsible for keeping their information up to date on this web site, including, but not limited to any and all representations about the advertiser, their services, location, and availability for a specific date or range of dates. We make no representation or warranties that any of the copy or availability information published on this web site is accurate or up-to-date even in the case where visitors have searched for specific special offers, dates, or types of services.
3) Photographs
3.1 All printed (paper based) photographs submitted to us by the advertiser will be discarded after we have scanned them into our electronic database. (Sorry, but we can neither return them nor keep copies of paper photographs on file.)
3.2 Every effort will be made to reproduce faithfully all photographs submitted, but we cannot be held responsible for any loss or damage or otherwise resulting from errors or omission.
3.3 By submitting a photograph either electronically through our web site or by mailing a paper based photograph to our offices, the advertiser is representing and warranting that (a) they hold all intellectual property rights with respect to each submitted photograph, or (b) they have secured from the copyright holder all rights necessary for the photograph to be used in an online advertisement, and (c) that any people in the photograph have given permission for their likeness to be displayed in an online advertisement, and (c) that the photograph accurately and fairly represents the subject of the photograph and has not been altered in any manner that would mislead a viewer of that photograph and (d) that they will indemnify and hold harmless TSP and its affiliates from any cause of action arising from any misrepresentation with respect to any and all the photographs so submitted.
4) Liability
4.1 TSP shall not be liable for damages for any delay or failure of delivery arising out of causes beyond their reasonable control and without their fault or negligence, including, but not limited to, Acts of God, acts of civil or military authority, fires, riots, wars, embargoes, Internet disruptions, hacker attacks, or communications failures.
5) Copyright
5.1 By accepting these Terms and Conditions and by paying for and posting a listing on this web site, the advertiser grants to TSP and its affiliates a fully paid up license to use the copy, the photographs, the likenesses (if any) on its website or the websites of its affiliates and grants TSP the ability to copyright and protect the images, copy, and information available via the advertiserís listing from the unauthorized use by unaffiliated third parties who may, from time to time, attempt to pirate such information via electronic or other means. We are not responsible for any infringement of copyright laws resulting from material supplied by the advertiser and the advertiser indemnifies TSP against any action brought for breach of copyright or other rights from the use of such material supplied by the advertiser.
5.2 We shall be entitled to reproduce part or whole of any photographic material supplied by the advertiser in the promotion of either the advertiserís service or the promotion of this web site.
5.3 We claim copyright to the electronic images of the photographic material supplied by advertisers, and the advertiser will assist us ó at our expense and controlled by us ó to protect its copyrighted material from unauthorized redistribution.
5.4 It is the advertiserís responsibility to obtain reproduction permission for all photographic and other material used in their advertisements. The advertiser warrants that he is the owner of the copyright in such material or is authorized by the owner thereof to grant to TSP the rights therein contained.
6) Hypertext links
6.1 TSP reserves the right to refuse hypertext links to, or addresses of, other web sites from advertisers' pages, and to remove links or web addresses without notice at its sole discretion.
6.2 TSP reserves the right to charge for hypertext links at any time.
7) Service Reviews
7.1 Any entries in the service review section must be genuine comments from homeowners who have used the advertiser's services. The e-mail address of the reviewers whose comments are given must be supplied on request.
8) Substitution of companies
8.1 An advertisement relates to a specific company. The company in an advertisement may not be substituted by another company. If an advertiser submits changes to an existing listing that, if approved, would substantially alter the listing to make it that of another company, then we will have the right to terminate the listing and may choose, in our sole discretion, to retain any unearned fees associated with the term of the previously existing listing as compensation for violating this condition.
9) Advertising more than one company on one advertisement
9.1 Each advertisement on the this web site displays an individual and uniquely identified company available for contracting. The listing specifically cannot be a mere example of several companies in a given area. Only one company can appear on each advertisement, unless it is a company performing multiple services from the same site, and additional advertising units are purchased. We reserve the right to amend the copy or remove the advertisement, when more than one company is described in the advertisement, and may choose, in our sole discretion to retain any unearned fees associated with the initial term of such non-conforming listing as compensation for violating this condition.
10) Termination of advertising
10.1 All listings are sold to run the full period that is chosen by the advertiser. Listings removed at the advertiser's request prior to the completion of their full run are not subject to a refund.
10.2 We reserve the right to refuse any listing submitted to us either through our online submission process or sent to our offices for us to load onto the website. We can refuse to publish the ad for no reason, and the advertiser specifically agrees to hold us harmless for any loss or liability that may arise from such a decision.
10.3 If an advertiser submits unsuitable material into our on-line database, or persistently misuses the on-line systems, we reserve the right to remove the advertiser from the web site. No refunds will be paid.
10.4 If we receive a complaint from a person who has used an advertiser's services which we, acting reasonably, considers to be justified, or if an advertiser engages in any business practice that would be considered within the service professional industry to be unfair, or if the advertiser is in breach of their obligations to us, then we reserve the right to remove the listing from the web site without notice.
11) Payment
11.1 Payment for listings must be made in U.S. Dollars paid either by major credit and debit cards, or a check drawn on a U.S. bank.
---
Material Changes Record
No material changes have been made to these terms and conditions