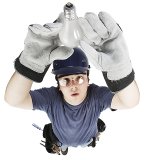 ---
Frequently Asked Questions by Homeowners
---
About the Service
About the Service Professionals
About Contacting the Service Professionals
About Working With Service Professionals
About the TopServicePros Website
---
About the Service
How much does the TopServicePros service cost?
The service is FREE to homeowners! We earn our revenue from the many service pros that list their businesses for you to find.
How does the TopServicePros system work?
It's really quite simple. You pick the service that you are looking for and then tell us your home zipcode. We'll show you a list of service professionals that are servicing your area. You can get more details on each one and contact them via email or phone to get a quote.
Do I have to be a member to use the TopServicePros site?
No. In fact you never sign in at all. The member links you may see are for the service pros to login to maintain their listings. The only time we will ask you for any information is if you want to send an email to selected service pros.
Are you an agent for the service pro?
No. We are strictly an advertising site. We receive no fees or commissions resulting from any business that you may do with the service pro. Arrangements with the service pro are made directly with them.
What cities does TopServicePros cover?
Potentially any city in the United States, including the territories of Puerto Rico and US Virgin Islands! If a service professional has registered with TopServicePros and is servicing your home area then they will appear in your search results. (Sorry Canadian residents, we are not registering Canadian companies yet but we are considering it.)
Why are the search results not sorted by distance?
This is one of the more unique aspects of the TopServicePros website. You as a homeowner really do not care if the service pro is located 2, 10, or 50 miles away from your home. They are coming to your house anyway! For this reason we do not sort the list by proximity.
---
About the Service Professionals
Does TopServicePros endorse the service pros?
No. We provide a listing service for the professionals but we do not have perform background checks or otherwise endorse the professionals. Please check out the business and ask for references to make sure you are comfortable with their service.
Does TopServicePros guarantee the work of the service pros?
No. We cannot guarantee any work done by these independent businesses. Please do let us know if you have problems with any business listed with TopServicePros.
Do you verify the information in a service pro's listing?
No. The accuracy of all of the information in the service pro's listing is the responsibility of the individual service provider. If you feel that some information is misleading please let us know and we will work with the service pro to clarify the information.
---
About Contacting Service Professionals
You can contact the service pros directly by phone or through the email form on this site. If you contact the service pro via phone, please make sure to mention that you found them on the TopServicePros website. On each service pros page you will see a contact button which will give you the phone number and the ability to email them. Also on the search listing page you have the opportunity to email ALL service pros that are servicing your area.
In order to keep SPAM robots from finding the service pro's email address we keep that information hidden. You will fill out a form which will send an email directly to the service professional and then they will contact you directly (either through email or phone) and then you are on your way!
Yes. In fact it is encouraged and we have provided the "Contact All" feature to allow you to compose one email message that will be sent to all the candidate service pros serving your area with one button click! How's that for comparison shopping!
No. We just connect you to quality service professionals that are interested in your business. We hope you can come to an agreement with one of these businesses.
Absolutely Not. Your information goes directly to the service pro (who will see your email address). We will never sell your information to third parties.
---
About Working with Service Professionals
How do I know I can trust the service pro?
TopServicePros assumes no responsibility for the accuracy of advertisements on this web site, nor the financial condition of the service pro, nor the character of the business. It is the responsibility of the potential customer and strongly recommended that you ascertain the validity of each business. Obtain terms and conditions in writing. We suggest asking the service pro for references or examples of past work. KNOW YOUR SERVICE PRO.
How does TopServicePros.com handle customer complaints?
We occasionally receive complaints from customers who found their service pro advertised through TopServicePros -- and ask us to help resolve a problem with the business.

Here is how we respond.

We request specifics of the complaint. Usually, the complaint claims misleading webpage content (e.g. services "not as advertised") -- or the complaint concerns work not completed in the reasonable and agreed upon timeframe.
We ask the service pro to promptly resolve the complaint, or to reply otherwise.
If the service pro does not respond within 14 days following #2, we disable the webpage until the complaint is resolved to our satisfaction.

If we receive more than two complaints about a specific service pro, then we remove that listing from TopServicePros, and will not allow it to be advertised here again until the service pro can prove to our satisfaction that problems have been resolved.

We take customer's complaints very seriously, and encourage our service pros to resolve them quickly.
Does a service pro have to be licensed?
Maybe. Licensing means that the service pro is authorized to work by the state or local government. But not all governments require licensing depending on the type of work and size of the job. Check with your local government to verify what licensing and permits are required for your situation.
How do I make payments to the service pro?
That is between you and the service pro. The listing for each service pro will indicate what type of payments they accept (credit cards for instance).
---
About the TopServicePros Website
What can I do to help spread the work about your wonderful site?
Thanks for asking! You can tell a friend about this site when they are looking for a service pro. Also tell any service pros you know that they should consider advertising here.
I've got a suggestion for your site, do you want to hear about it?
For sure! We are always looking to improve the site and service. Please send your idea to our president richard@TopServicePros.com
How can I get more help?
Didn't find what you need here? Just drop us an email with your question or problem and we'll be glad to help. support@TopServicePros.com